MEET MISTER DRONE
The honey bee drone bee doesn't sting. You can actually play with him if you are a insect lover. His eyes are HUGE! His job is to mate with the queen bee in her maiden flight. He doesn't do much in the hive - He doesn't gather pollen or nectar. He's actually the result of an unfertilized egg. His dream in life is to be one of the 40 or so drones who will mate with the queen bee when she does her maiden flight at which point she will mate and all those lucky boys who make her day will immediately die after as there sex organs are attached much like the stingers on the female worker bees (YES! All the worker bees are girls!) .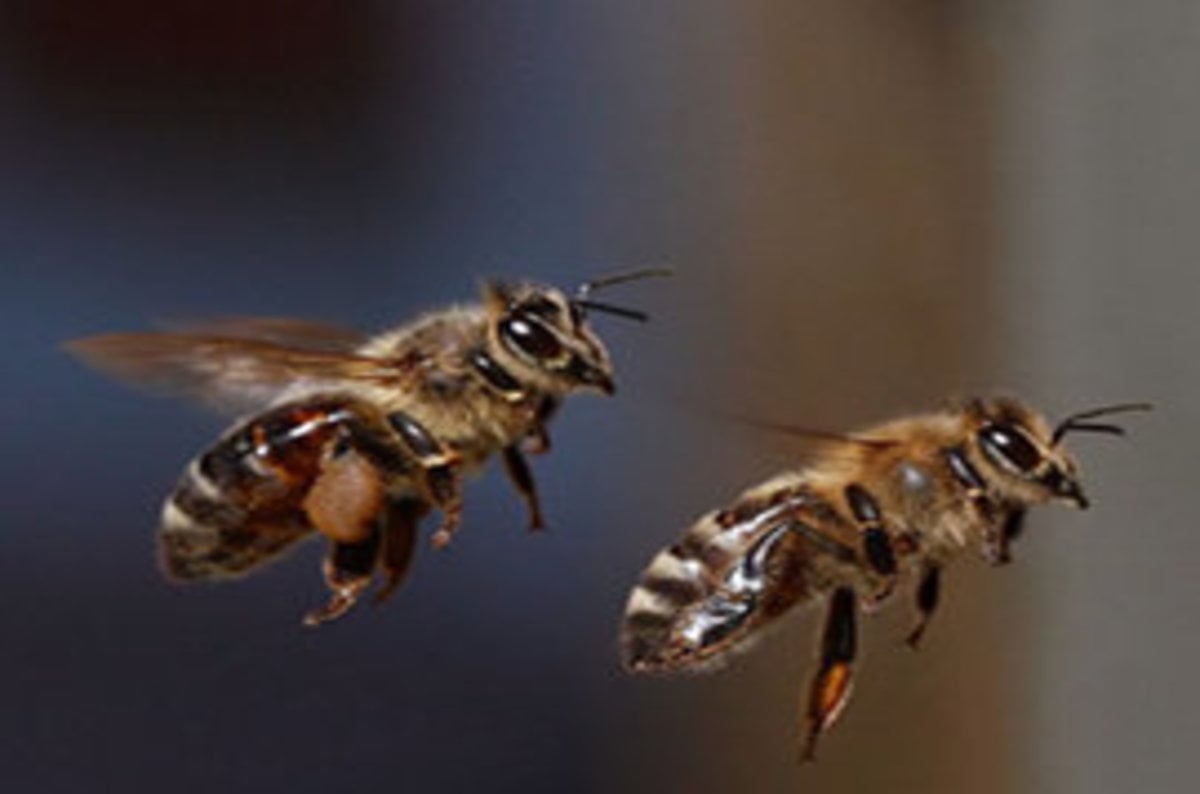 <--- Maiden flight
<------ These boys are bigger than a regualar worker bee
Win a trip to Alaska click here
enter to win
http://www.wfsgreatwolfsweeps.com/
Win snow and ice tools
click here
Win Nail polish
click here
Anything that is big to you is big to God
http://holidaygiftguideblog.blogspot.com/
http://cindyloutheguineapig.blogspot.com/
If you would like us to do a product review for you it's FREE and a easy way to get your brand name out there.
Please help us by being a sweetheart and sharing this post with your friends on facebook, instragram and twitter. Hugs to you!
If you have a sweepstake or freebie you would like us to share on our blog please email us at PopleBackyardfarm@gmail.com